How to Migrate Emails from Gmail to ProtonMail Instantly?
Do you want to migrate emails from Gmail to ProtonMail account? If yes, but don't know how to do it. Don't worry, this blog will walk you through the method step by step. Here we will discuss the direct solution that helps users export Gmail emails to ProtonMail with just a few clicks. Before proceeding further, let's take a quick look at Gmail and ProtonMail.
Gmail is the best known and most widely used free email service around the world. It helps users to easily send / receive emails and manage their data in daily life. Gmail also offers several apps like Google Photos, Drive, Maps, Hangout and more.
ProtonMail is the secure email service developed by scientists from CERN and MIT. This is integrated in Switzerland and all of our servers are located in Switzerland. ProtonMail stores the message without encryption, and messages with other users of the service automatically receive end-to-end encryption.
Why Users Switching from Gmail to ProtonMail?
ProtonMail encryption means that no one but you can read the messages in your mailbox. In fact, ProtonMail cannot even read your messages.
It uses Zero-Access Encryption, which means that it is technically impossible to decrypt user messages. Zero access encryption applies to all messages in the mailbox, including messages that are not from other ProtonMail users.
This security measure is much stronger compared to Gmail because the user messages remain safe if ProtonMail is hacked in any way, because ProtonMail only stores encrypted messages. Unlike Gmail, ProtonMail does not track the IP address of emails, searches, etc.
Now it is clear why users choose ProtonMail instead of Gmail. Let's go through the methods to import Gmail mailbox to ProtonMail.
Steps to Import Emails from Gmail to ProtonMail are;
Step 1. Open your Gmail account and navigate to Settings.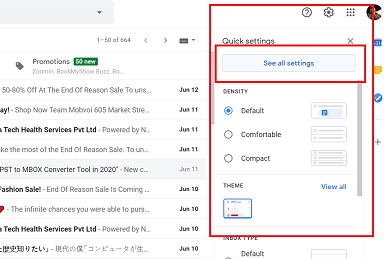 Step 2. Click Add in Forwarding and POP/IMAP section.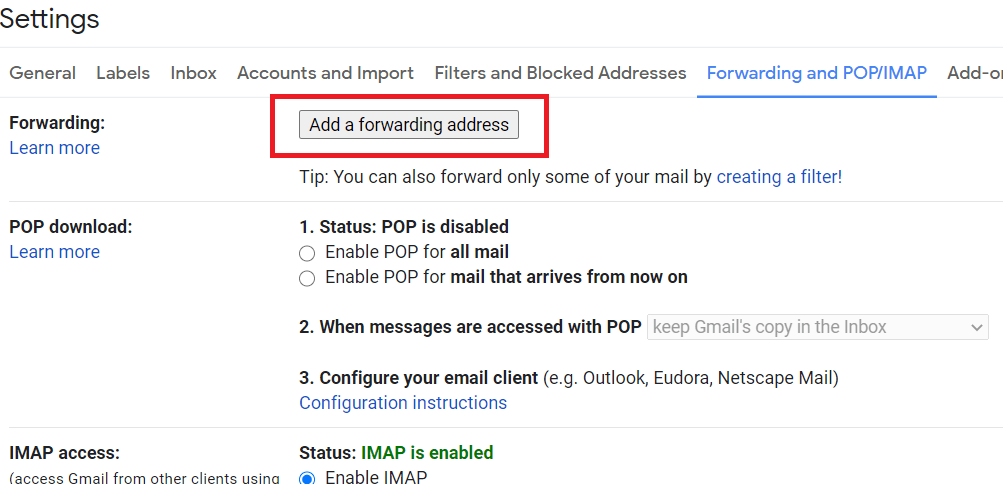 Step 3. Enter your ProtonMail email address and click Next.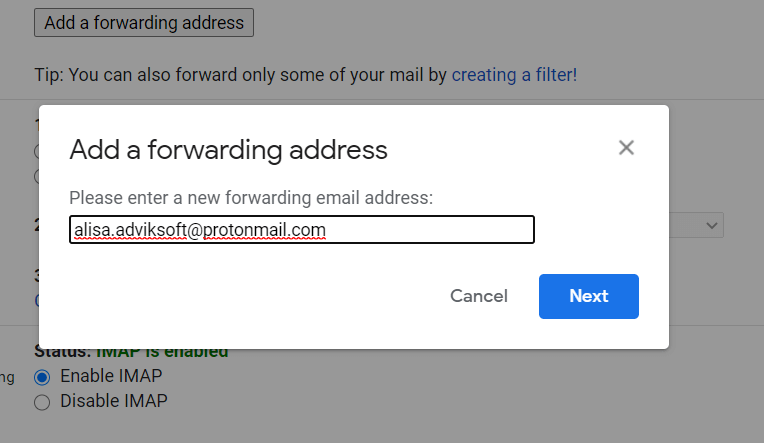 Step 4. You will received a verification link in your ProtonMail.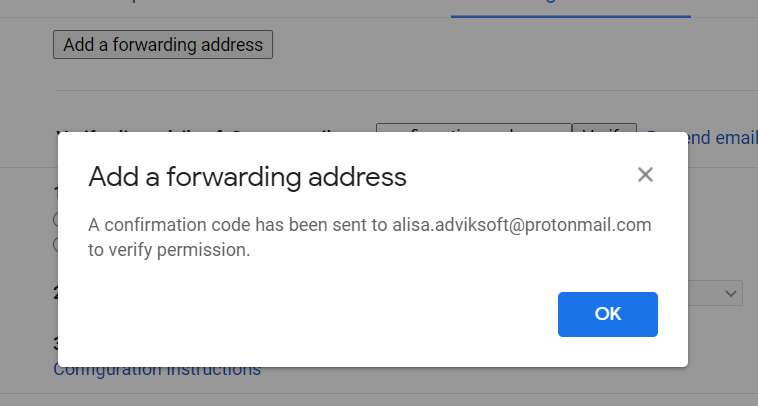 Step 5. Click on that link to verify and confirm forwarding.
Step 6. Refresh your Gmail account.
Step 7. Again go to Forwarding and POP/IMAP section.
Step 8. Select Forward a copy of incoming mail and select your ProtonMail address.
Step 9. Click Save Changes and you are ready!
This is how you can import Gmail messages to ProtonMail manually using simple configuration.
Quick Steps to Move Gmail Folders to ProtonMail
Use the Advik Gmail Migration Tool, which enables you to migrate Gmail emails to ProtonMail in a hassle-free way. This is sophisticated software that directly import Google Gmail emails and attachments into the ProtonMail account. No matter how many emails and attachments you have stored in your Gmail account. With this tool you can easily import them directly into ProtonMail.

Steps to Export Gmail Emails to ProtonMail are as follows;
Step 1. Run Gmail Backup tool and sign in.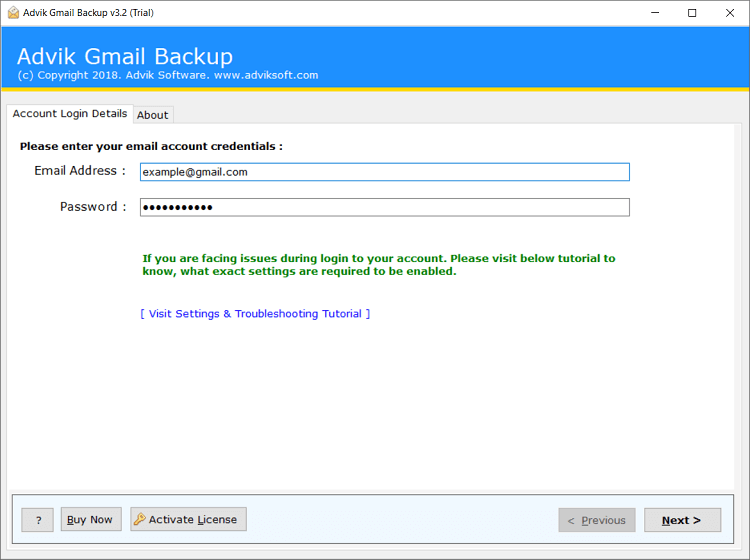 Step 2. Choose mailbox folders and hit Next button.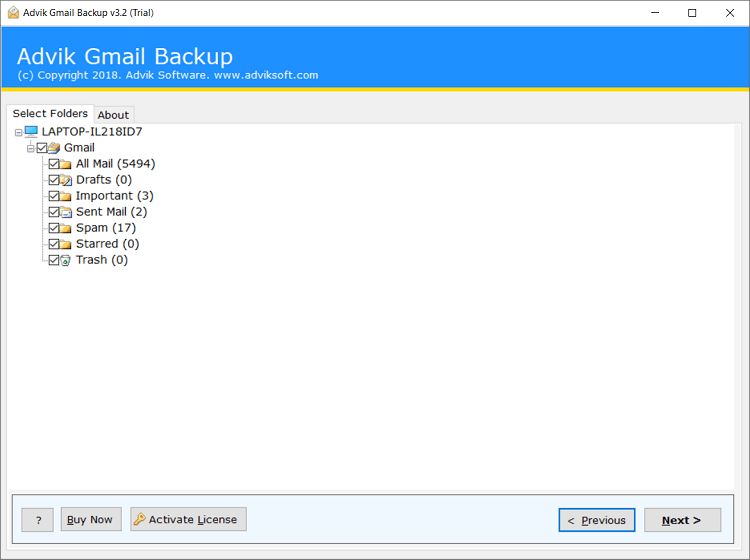 Step 3. Select the IMAP option from the saving list.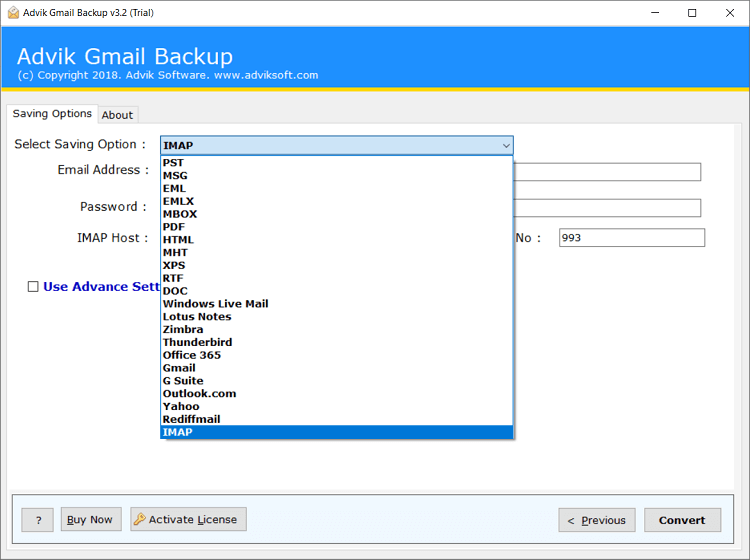 Step 4. Enter required configuration details and click Convert button.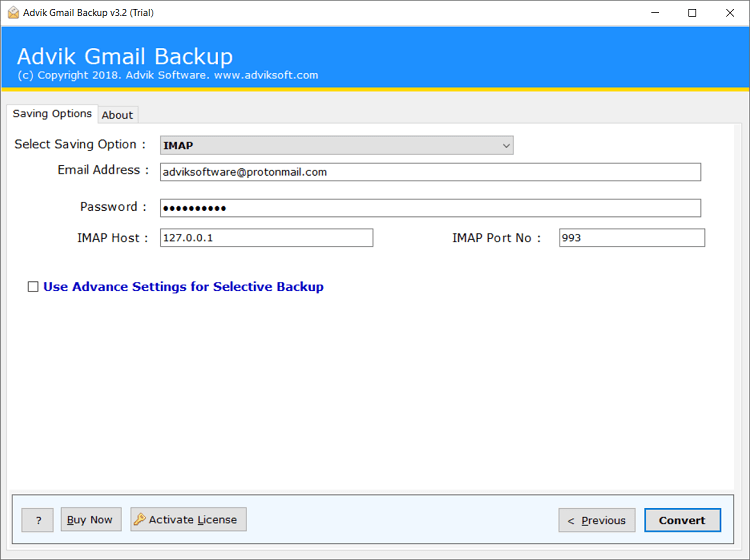 You're done now. This is how you can easily and quickly import Gmail emails to ProtonMail.
Note: The host name of ProtonMail is 127.0.0.1
Why Choose Advik Gmail to ProtonMail Migration Solution?
User-friendly and graphical interface that allows all novices to easily access it.
Migrate emails from Gmail to ProtonMail without saving any personal information.
Provides option to backup and export Gmail emails to Excel, PST, PDF, EML, etc.
Maintains original folder hierarchy of mailboxes even after email migration process.
Transfer emails from Gmail to Yahoo, Outlook.com, Rediffmail, etc.
Supports all latest versions of MS Windows Operating System.
Delivers 100% safe and fast results without compromising data quality.
Free Trial Version available for downloading and checking the functionality.
Option to migrate selected Gmail emails to the ProtonMail account.
Concluding Words
In terms of security, ProtonMail is more secure than Gmail. That's why most users are looking for a way to migrate emails from Gmail to ProtonMail. Here we've covered the easiest and safest way to migrate Gmail emails to ProtonMail using this Email backup tool. This is an advanced utility that allows users to migrate all email from a Gmail account to ProtonMail. You can try the demo version to test the efficiency.
Frequently Asked Questions by Users:
Can I transfer certain Gmail email folders into ProtonMail?
Yes, the Gmail migration tool grants permission to select specific email folders and move them into the ProtonMail account.
Is it possible to move multiple Gmail emails?
Yes, the software allows you to import multiple Gmail emails to ProtonMail with a single click.
Can I import mailboxes from multiple Gmail accounts?
Of course, Gmail to ProtonMail migration tool offers the option of importing data from multiple Gmail accounts.
Is personal information stored during the migration?
No, the above utility is completely secure and does not store individual information from your account.