Office 365 Tenant to Tenant Migration Step By Step Guide [2023]
"What is easy way of Office 365 tenant to tenant migration? Kindly help me with step by step guide. As I had tried to import Office 365 tenant to tenant account but facing mutliple technical issues. Waiting for your responce."

– User from Microsoft forum
How to migrate emails from Office 365 tenant to tenant account? This is the most popular query asked on various platforms.
Today I will be discussing the best way to perform Office 365 tenant to tenant migration. You can skip this part if you are familiar with Office 365 Tenant Account. If you are not familiar with Tenant Account here is a short quick description.
Import Office 365 Tenant to Another Tenant
An Office 365 Tenant refers to a full Office 365 account attached to a domain. When you created a new Office 365 account, it creates a Tenant Account to store all the data of Office 365 account. Suppose we choose the name for our Tenant as adviksoft. The two DNS entries that will be created by defaults are;
adviksoft.onmicrosoft.com
adviksoft.sharepoint.com
At this point, if any user is added will have an email address of user@adviksoft.onmicrosoft.com.
How to Migrate Office 365 Tenant to Tenant Account – Step By Step Guide
Check out Advik Office 365 Backup Tool for this task. This utility is specially designed to transfer emails from one Office 365 account to another without losing any information. This software is capable of office 365 tenant to tenant migration of the same domain.
Note: During the email migration process, the program will maintain the mailbox folder structure and key elements of emails. Hence no data loss will occur. You can also transfer emails from one Office 365 account to another using the same software.


Note: Before using the software, enable Less Secure Apps from Office 365 Security. Click here to find out how.
Steps for Office 365 Tenant to Tenant Migration are;
Step 1. Run Advik Office 365 Email Migration Tool in your system.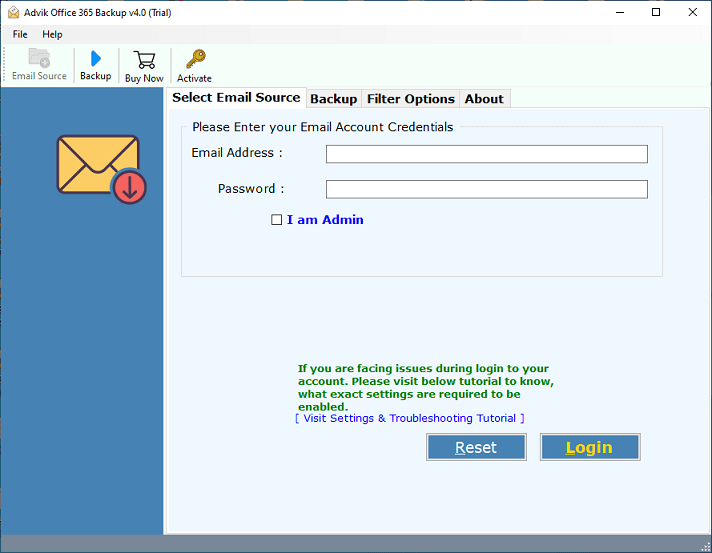 Step 2. Enter your main Office 365 webmail credentials.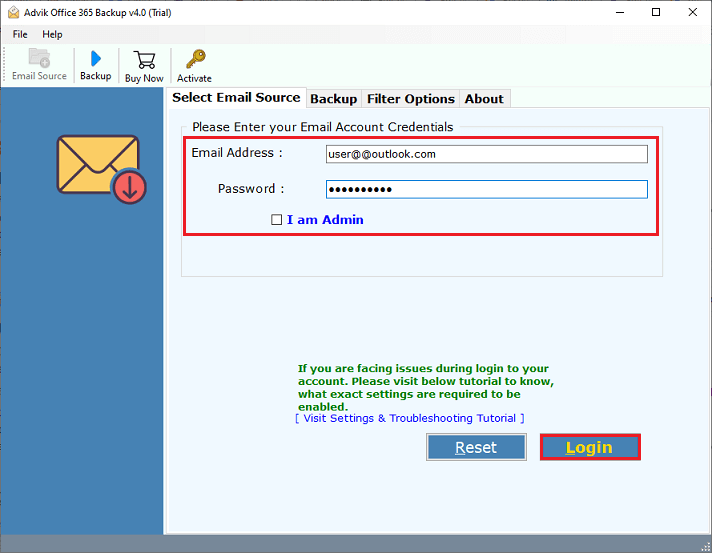 Step 3. Select desired mailbox folders that you want to transfer.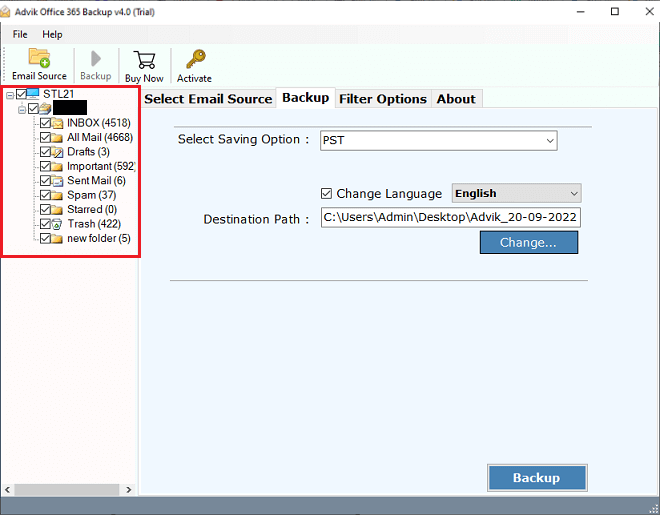 Step 4. Choose the "Office 365" saving option from the list.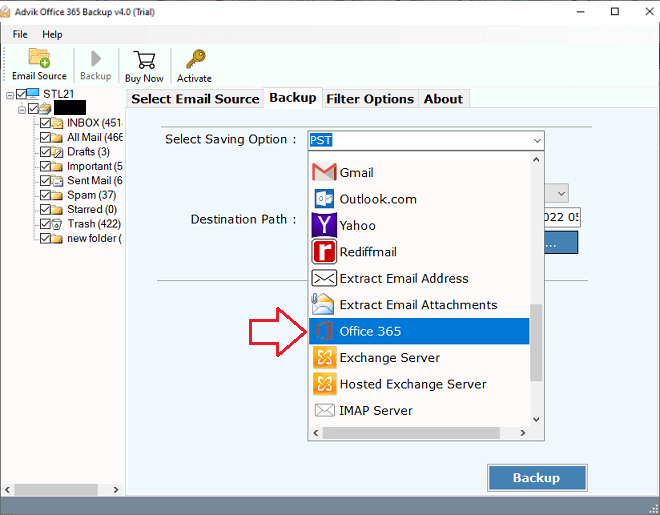 Step 5. Enter login details of the tenant account where you want to migrate emails.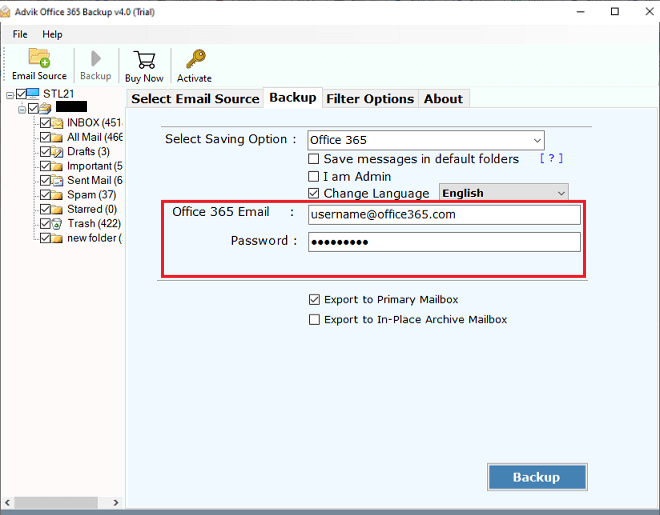 Step 6. Hit the "Backup" button to start tenant to tenant migration.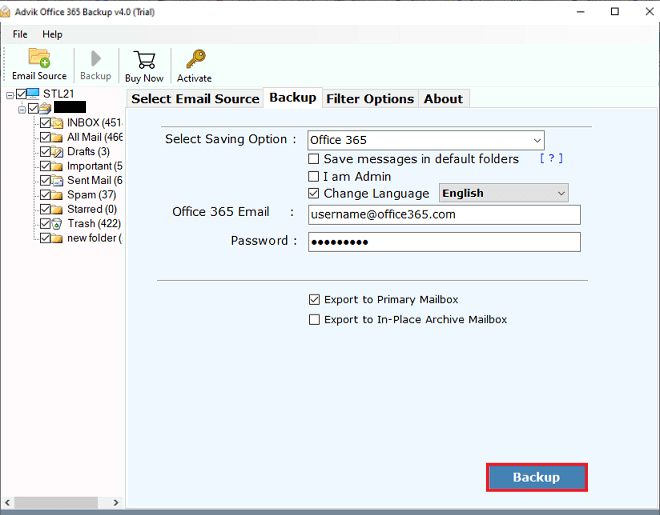 Done! This is how you can export emails from one account to another in Office 365. It is important to make sure to backup your data to avoid issues such as downtime or disruptions during the migration process.
Why Choose Advik Office 365 Tenant Migration Tool?
There are various reasons to choose this tool. This tool import Office 365 tenant to tenant account very quickly and accurately. Apart from this, the tool is loaded with tons of features which are as follows;
Maintain Folder Structure: Office 365 Tenant to Tenant Migration tool is programmed in such a way that all your emails remain in an exact folder as in the origin of the emails. This will make the navigation of emails easier after the process of migration.
Preserve Key Elements: All the key elements of emails such as header info, footer info, timestamp, too, Cc, Bcc, etc will remain intact during and after the process of Office 365 sub-account Migration.
Supports All Windows OS: You can Install the Advik Office 365 Migration Tool on almost all versions of Windows such as Windows 10, Windows 8, Windows 7, Windows Vista and Windows XP. Apart from this, you can also install this tool on both 32 bits as well as 64 bits architecture of Machines.
 Advanced Email Filters: In the process of Office 365 Tenant to Tenant Migration tool offers some advanced filter options that you can use for selective migration. You can select single as well as multiple email folders and you can also be filtering emails by subject name, email address, date, etc.
Supports Multiple Languages: You can use this software in your native language as this software supports multiple languages such as French, Spanish, Dutch, Japanese, etc.
Office 365 Tenant Migration: Apart from email transfer you can use this tool to migrate mailboxes from Office 365 Tenant to Gmail, Yahoo Mail, Office 365, etc.
Multiple Saving Options: The software allows you to export pst from Office 365 admin, PDF, EML, MSG, MBOX, etc.
Click on the download button below to start Office 365 Tenant Migration Software.

Dedicated Customer Support: In Case you stuck somewhere while using this tool you can contact our dedicated customer support team for your help. Advik Software provides official Online Chat support offering 24*7 assistance to their valuable customers.
Final Words
This is one of the best Office 365 tenant to tenant migration tool. No manual configuration is required. The above tool will reduce your manual efforts and saves plenty of time. Download it for Free and give it a try.