How to Transfer GoDaddy Emails to Gmail Account?
Want to export GoDaddy emails to Gmail? Today I am going to explain step by step process to transfer emails from GoDaddy to Gmail account. There are millions of users who are looking for effective and reliable solution. But there is no manual tricks available for GoDaddy Webmail to Gmail Migration. However, you can try an alternative technique that I am going to discuss in this blog. So lets go through the complete article to get the best method to securely export GoDaddy mailbox to Gmail or G Suite Account.
GoDaddy Webmail is a paid email service for a business account (via domain registration). It also offers calendar, tasks, address book and many more features. You will get 10 GB of email storage.
On the other hand, Gmail is an email service designed and developed by Google. You can access Gmail for free on the web or by using the third-party email client that synchronizes email through POP or IMAP protocols. Gmail had a storage capacity of one GB per user at the time of launch, which is a significantly higher amount than competitors at that time. Today, the service comes with 15 GB of storage.
Free Solution to Export GoDaddy Emails to Gmail
If you are looking for manual tricks or an official solution. Then, I am afraid that there is no official method available. Why there is no official method? Because both services completely differ from each other. On one side GoDaddy Business Email Account can only be accessed via domain registration. Whereas Gmail is a completely free email service, you need not register any domain. Hence NO Official Method is available for now.
Alternate Way to Transfer GoDaddy Emails to Gmail?
Download and Install Advik GoDaddy Email Backup Tool in your system. This email migration tool is specially developed and designed for GoDaddy Business users. Take the help of this wizard and export emails from GoDaddy to Gmail account instantly. You need not to go through any manual configuration.
Reason for Choosing Advik Software
Take the help from Advik GoDaddy to Gmail Migration tool an authentic and verified utility. This program will reduce your valuable time as well as efforts for this task. You will be able to convert or export emails from GoDaddy to Gmail for unlimited accounts. On the other hand, it will give you an accurate result without losing any information. Below are the major key highlights of this toolkit.
Secure Cloud to Cloud Email Migration
Maintain Folder and Sub folder hierarchy
Hold attachments and provide 100% accurate results
Download GoDaddy Email Backup as a mirror copy
Export GoDaddy emails to the local drive-in 15+ file formats
Email Filter Option for selective migration
Unlimited Email Migration
Steps to Transfer GoDaddy Emails to Gmail are as follows;
Step 1. Run Advik GoDaddy Backup Tool in your system.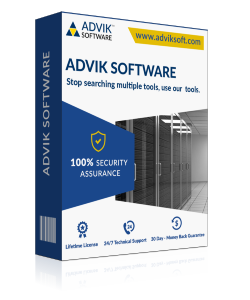 Step 2. Enter your GoDaddy Webmail login credentials.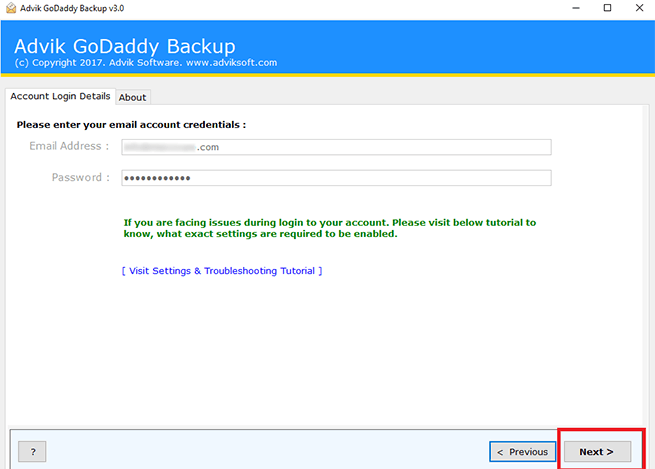 Step 3. Select desired mailbox folder and click Next.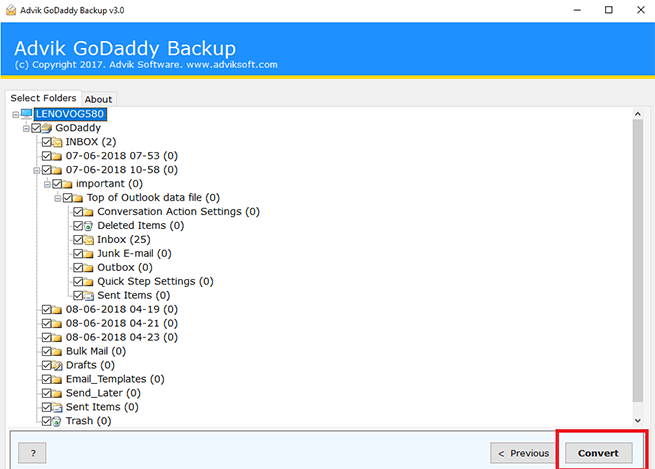 Step 4. Select Gmail as saving option from list.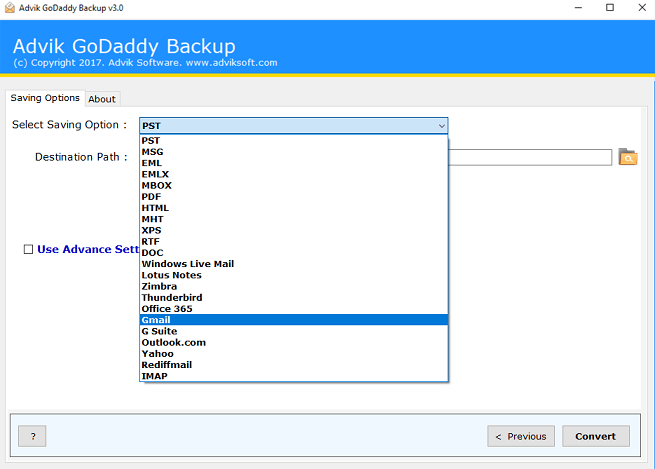 Step 5. Enter your Gmail login credentials and click Convert.
Now the software will start the procedure and will show you the live preview. This is how you can import GoDaddy emails to Gmail account directly. This is one of the widely used alternative methods opted by thousands of users. Download the FREE fully-functional trial and check the performance and efficiency of this program.


Check Out : Gmail Migration Tool