How to Export Gmail Emails to Outlook 2019?
Quickly move, convert, transfer, migrate Gmail to Outlook by yourself. Download Advik Gmail Backup Wizard and import email folders to Microsoft Outlook.

Launch software and sign in with your Gmail account.
Select mailbox folders to transfer to Outlook.
Click Convert button to start process. (Scroll below for complete guide)
Looking for Gmail to Outlook 2019 migration? Today I will be discussing the best way to transfer emails from Gmail Outlook 2019 without configuration. Yes, manual configuration is quite lengthy and confusing for several users. Hence, they need a direct approach so here we are. Go through the complete article and follow the complete step by step guide.
Microsoft recently launched the 2019 version of Outlook. This version has many new features such as one-click fixes for accessibility issues, Hands-free typing, three-time zones, Listen to your emails, Automatic download of cloud attachments, etc. With these advanced features, many users want to migrate emails to Outlook 2019. In this article, you will be able to transfer emails from Gmail to Outlook 2019 including attachments.
Method 1. How to Import Gmail to Outlook 2019/2016/2013 Manually
You can easily configure the Gmail account into Outlook using IMAP or POP3 protocols.
Follow the steps below to add Gmail into Outlook 2019 application.
Step 1. Open Outlook 2019 and go to file and click "Add Account".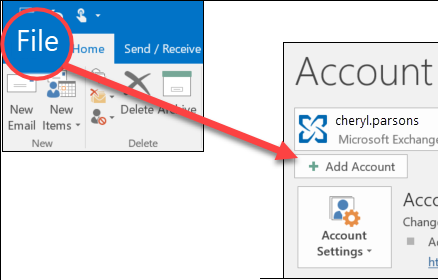 Step 2. Enter your Gmail login address and click "Connect".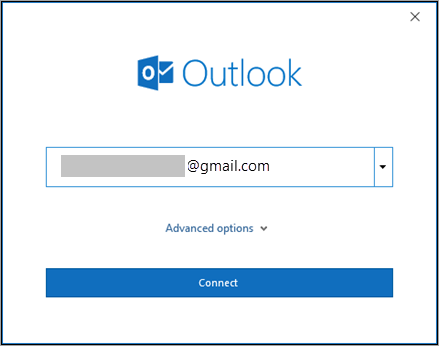 Step 3. Now, enter your Gmail login password and click "Sign in".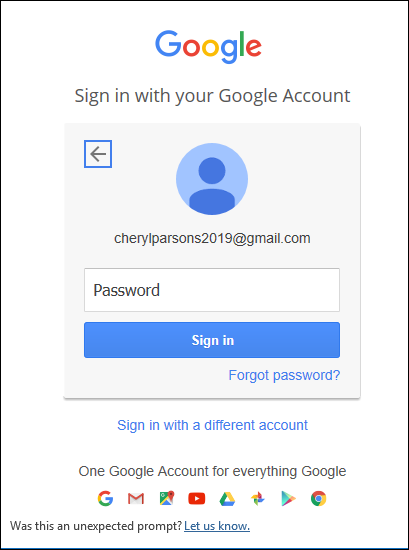 Step 4. Click "Allow" to access and sync the Gmail mailbox in Outlook 2019.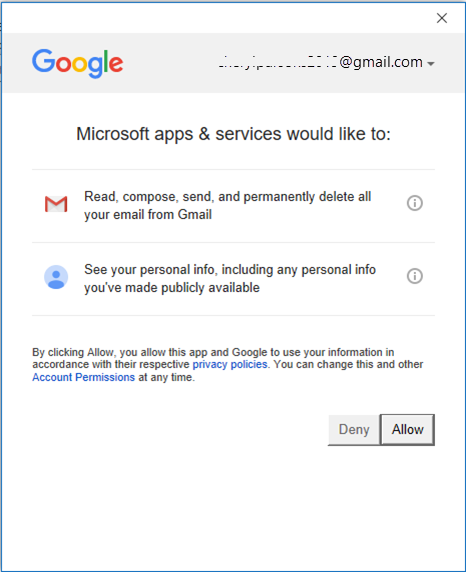 Done! Outlook will take a few minutes to add Gmail to Outlook 2019. Now you can add another email account if required using the same process.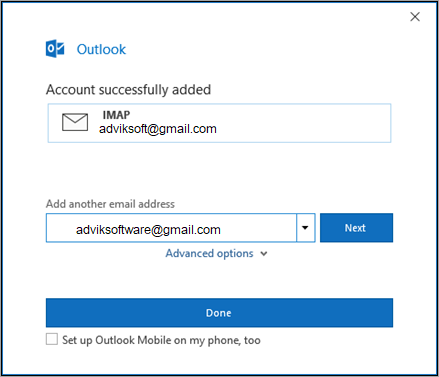 The above solution will help you to migrate emails from Gmail to Outlook. If you are trying to find a solution that could save your time and manual efforts then, switch to below solution.
Related Article: Migrate Gmail to Outlook.com
Method 2. Quick Way to Export Gmail Emails to Outlook
Download and install Advik Gmail Backup Software in your Windows PC. This utility will provide the fastest way to import Gmail to Outlook 2019. All you have to do is export Gmail emails to PST file. Then, you have to import .pst file in Outlook 2019 from Open/Export menu.
Despite having a self-explanatory user interface, the software is loaded with several useful features such as;
Cloud to Cloud Email Migration
Advance Email Filter Option
Export Gmail emails to Computer
Unlimited Migration
Selective folder migration
Multiple Email Saving Option
Steps to Transfer Google Mail Emails to Outlook 2019 are;
Step 1. Launch the tool and enter your Gmail login credentials.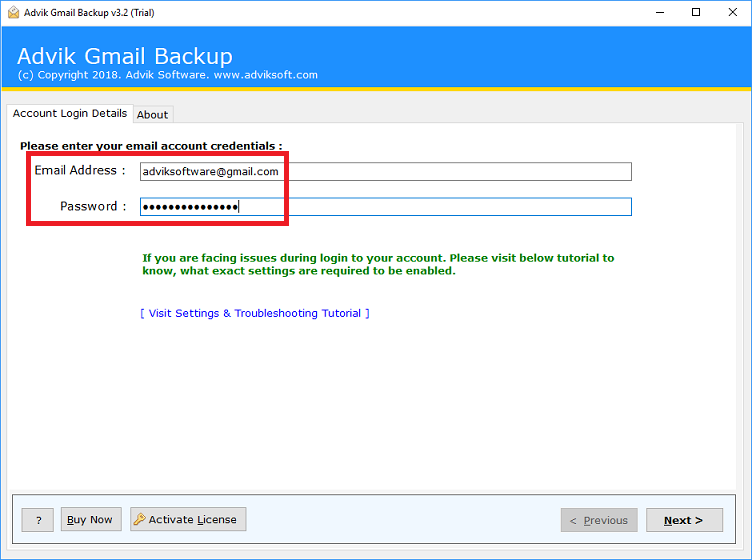 Step 2. Select the desired mailbox folder to convert.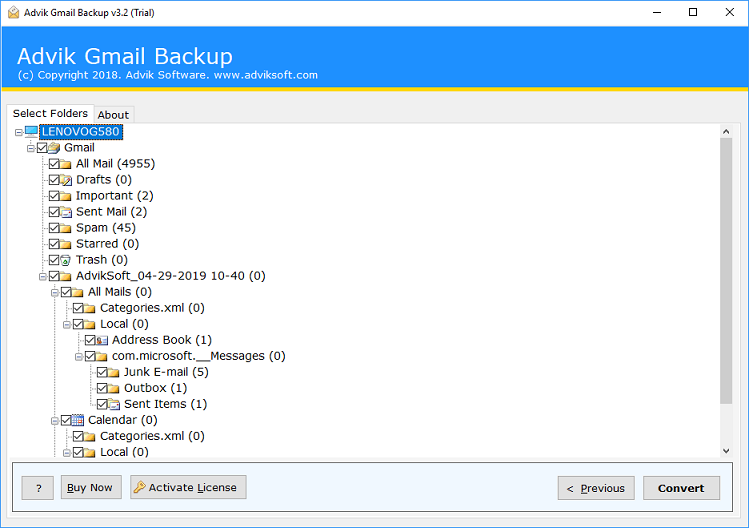 Step 3. Select "PST" from "Select Saving Option".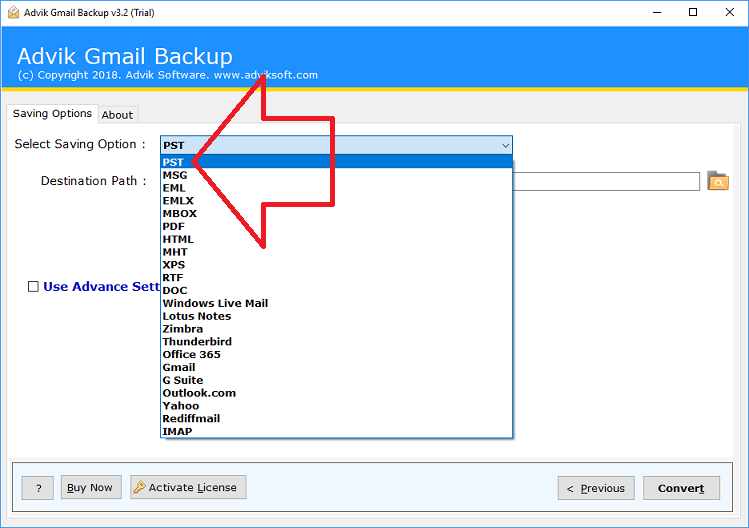 Step 4. Apply email filters if required and click Convert.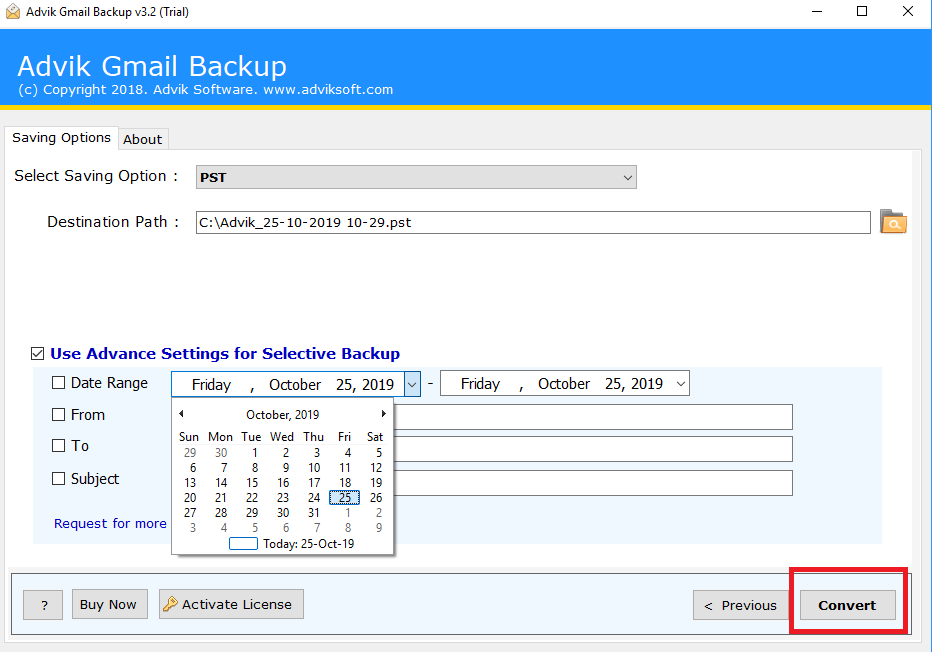 Step 5. Once the software export PST file, open Outlook 2019 and click "File".

Step 6. Click "Import/Export" from the Open & Export menu.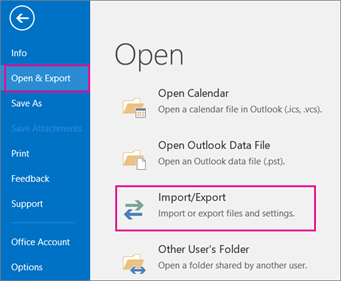 Step 7. Click Browse and locate the PST file to import it in Outlook 2019.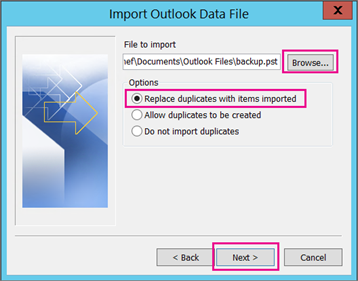 Finished! This is how you can transfer emails from Gmail to Outlook 2019 without configuration. No manual configuration is required. This is the most helpful source where you failed connectivity issues while adding a Gmail account in Outlook client.
Download the free version of the tool to check the efficiency of the tool from the below button.

Wrapping Up
Luckily we had executed both the techniques to move, convert Gmail to Outlook. In case you find any difficulty while configuring Gmail to Outlook, you can contact our technical support for full guidence. On the other hand, we like to offer you to try the email transfer using Advik Gmail Backup Software. The tool will directly export data into .pst file. So that you can easily open PST file in Outlook 2019, 2016, 2013 or any version.