How to Fix "Google Takeout Not Working"?
Summary: Hello-tech geeks, is your Google Takeout not working? There might be various reasons that we are going to discuss in the upcoming section of this article. Also, we will be introducing the best Google Takeout alternative to backup emails to a local drive.
"Google Takeout Please try to create your export again!"
"google takeout error 404"
"My Google takeout is not working. Is there any alternative available"
"google takeout not downloading"
Are you facing the above errors while creating archive of entire Gmail inbox? If yes, then let's resolve the above issues with alternate techniques.
Reasons Why Google Takeout Not Working Issue Occur
#1. Mistakenly not selected and services from the list.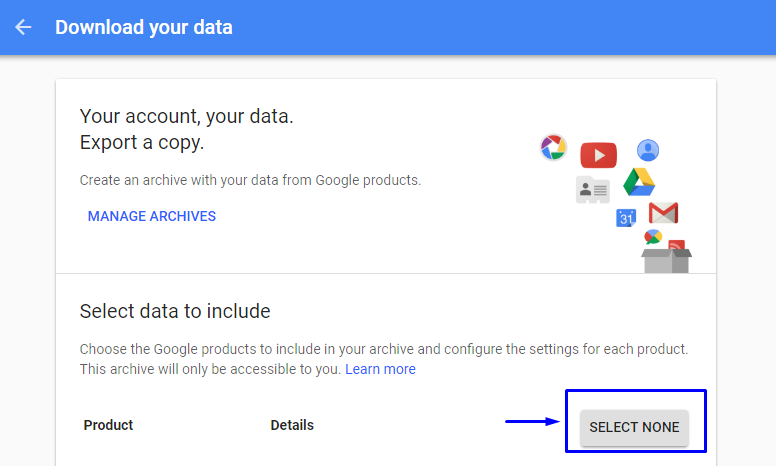 #2. Network failure due to large file size.

These are top issues that leads to Google Takeout not downloading emails or aother data.
Google Takeout Alternative – Best Expert's Solution
Despite been offered the free service by Google to download Gmail emails. People rather choose professional software to backup Gmail emails to flash drive, computer or local drive. As Google Takeout has many limitations and drawbacks.
In order to get a smooth email backup solution, check out Advik Gmail Backup Tool. This utility is specially programed to download entire email folders from Gmail to Hard Drive with attachments. In one hand Google Takeout offer .mbox file format, on the other Advik Gmail Backup Tool offers 20+ file formats.
Yes, you can download Gmail emails to PST, EML, MSG, MBOX, TGZ, XPS, RTF, DOC, HTML, CSV, and many more.
Do not worry in situations when Google Takeout not working or downloading your mails. Here is the best Google Takeout alternative is available.
Download the free tool and give it a try. Below is the complete guide on the alternative of Google Takeout.

Steps to backup Gmail emails when Google Takeout Not Working;
1. Run Advik Gmail Backup Tool and login with your Gmail credentials.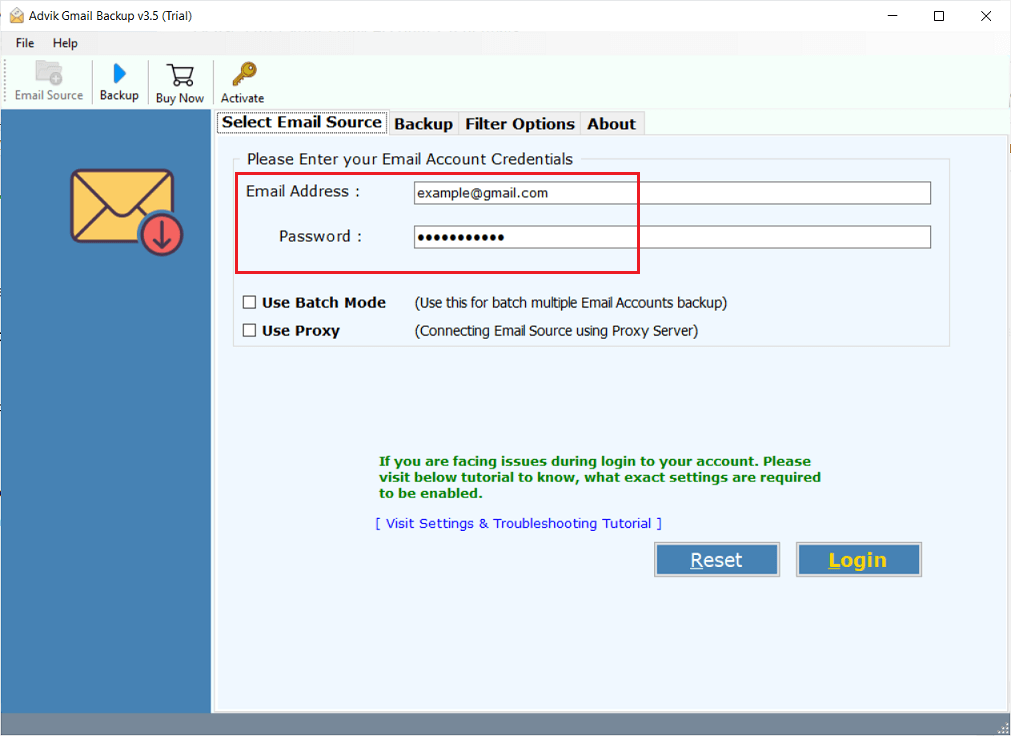 2. After signing in select mailbox folders to download.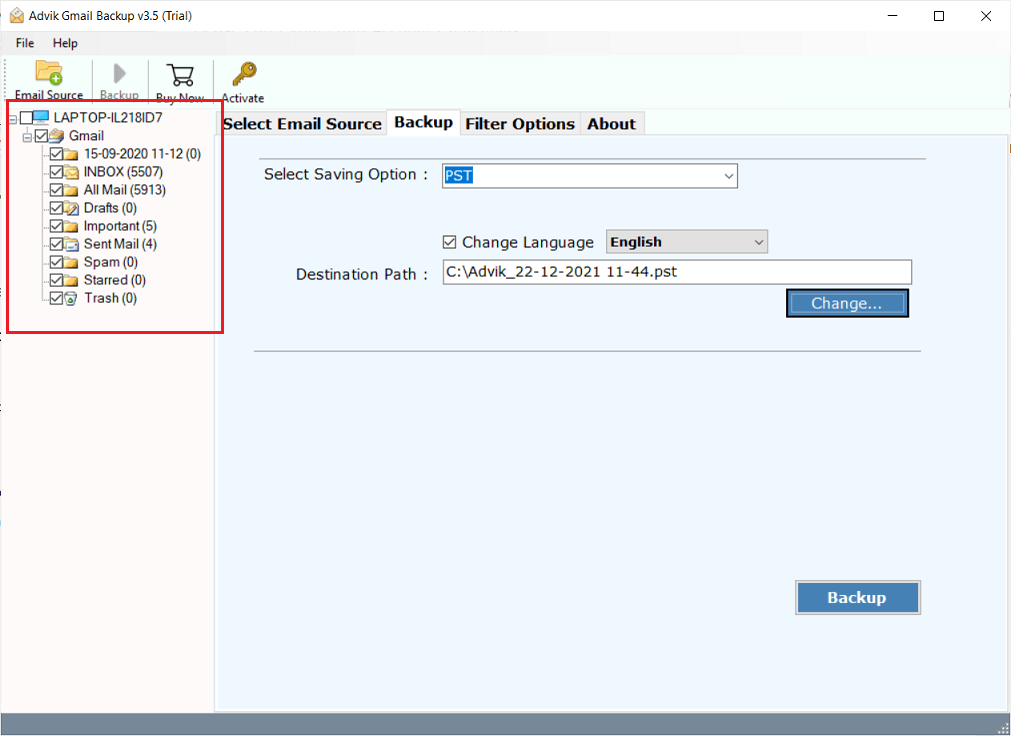 3. Choose File format from the saving options.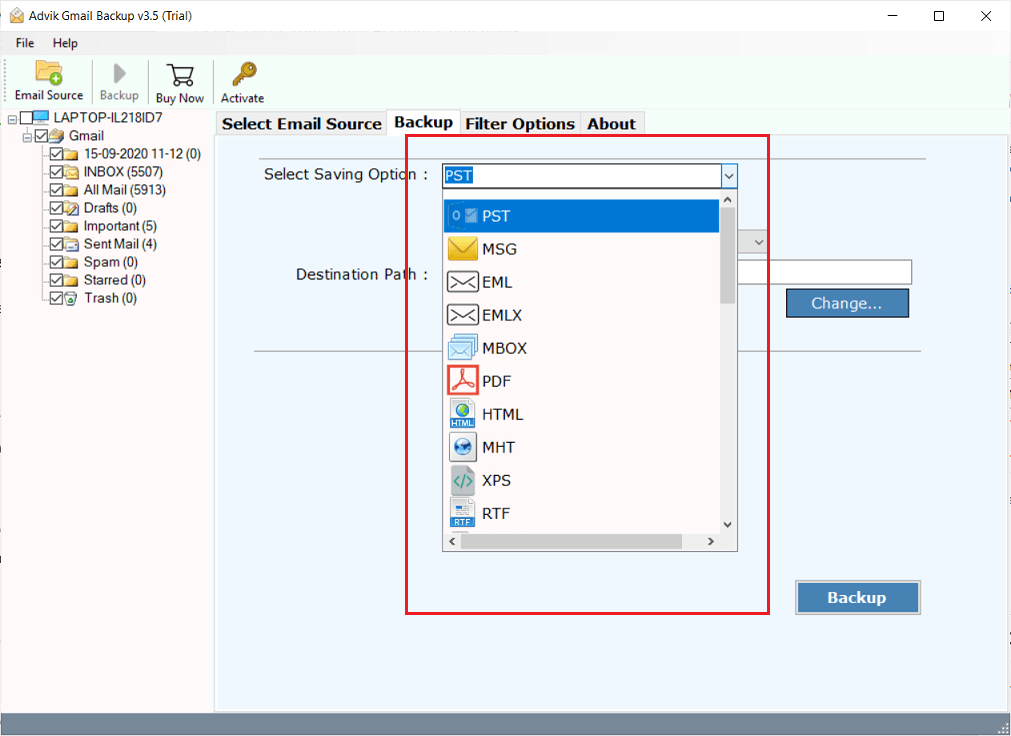 4. Select the destination path where you want to download mails.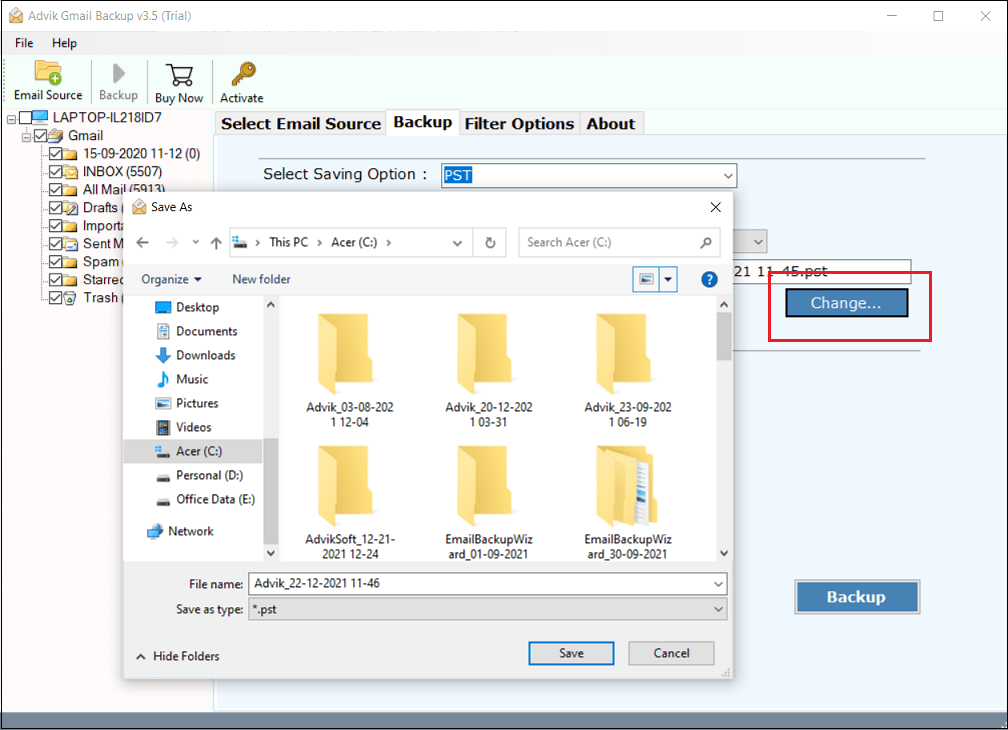 5. Click Backup button to start backup process.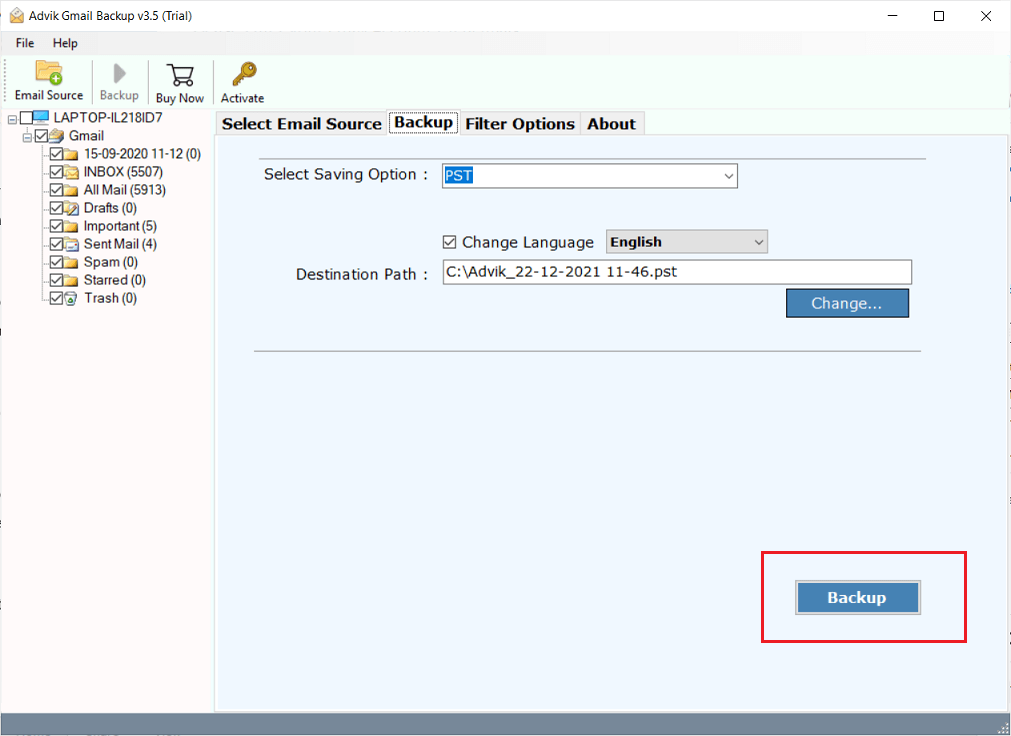 This is how you can download Gmail emails to hard drive when Google Takeout is not working or showing 404 error. This could be the best alternative of Google Takeout for sure.
Read Also: How to Extract All Attachments from Gmail?
With the Google Takeout Alternative, you can download emails anytime anywhere. The software is loaded with dozens of features that improvise the backup process.
Some of the Highlighted Key Features of the Software are;
Export Gmail Messages and Folders to 20+ Useful File Formats
Migrate Gmail to Another Gmail, Yahoo, Office 365, or any cloud server
Maintain Folder Hierarchy and Email Attributes
Option to Select multiple folders to save in one attempt
Advance Email Filter Option to download only specific emails
and many more