How to Export Emails from Gmail to Windows Live Mail?
Summary: Want to export Gmail emails to Windows Live Mail? Then, you had landed in the right place. At the end of this blog, you will be able to import Gmail to Windows Live mail along with a complete mailbox. So let's go through the complete article to get the best method.
Numerous users prefer to do their business using both cloud-based and desktop-based email program. Gmail is without a doubt one of the greatest webmail providers for professional purposes. Windows Live Mail, on the other hand, is a desktop email client. If you want to transfer Gmail to Windows Live Mail, there is probably a solution that will make your professional life easier.
User Query:

I have been using Gmail for the past 10 years, so you may understand how crucial and important data would be there in my Gmail account. For the past week I was trying to copy Gmail emails into a Windows Live Mail account. So that I can store a backup in the WLM application. I did try the manual method but the configuration is quite lengthy and confusing. Is there any alternative solution available?
About Windows Live Mail:
Microsoft's Windows Live Mail is a freeware email client. It replaced Windows Mail in Windows Vista, which in turn replaced Outlook Express in Windows XP and Windows 98. Windows Live Mail works with Windows 7 and subsequent versions of Windows.
It can be free downloaded from the official website and also part of the Windows essentials bundle. Windows Live Mail Desktop was the previous name for Windows Live Mail.
Read Also: How to Export Gmail to MBOX file?
Reasons to transfer Gmail emails to Windows Live Mail
Users may desire to add their Gmail account to Windows Live Mail for a variety of reasons, which are described below:
Users like Windows Live Mail because it is a simple and user-friendly email application.

Windows Live Mail loads email faster and is simple to use.

It allows you to set up several email clients and access them all from one location.

Many people have switched from Gmail emails to Windows Live Mail because of its wide acceptability.
Method 1. Manual Method to Transfer Gmail to Windows Live Mail
1. Log in to your Google cloud email account on mail.google.com.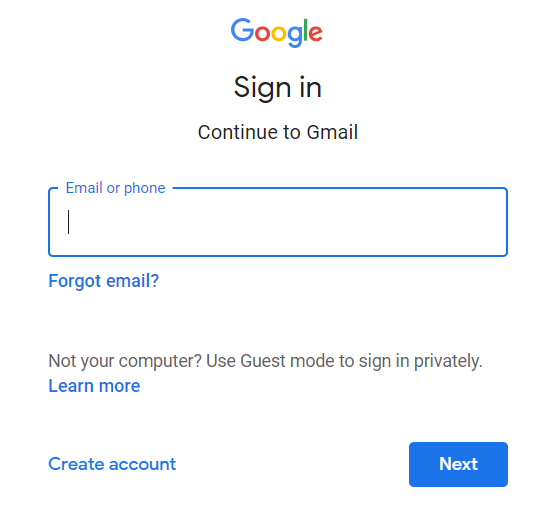 2. Click the "Gear" button in the upper right corner of the Gmail inbox window and select "settings" from the drop-down menu.
3. Click "Forwarding POP/ IMAP" from the settings screen. Scroll down to the IMAP section and pick the option to enable IMAP.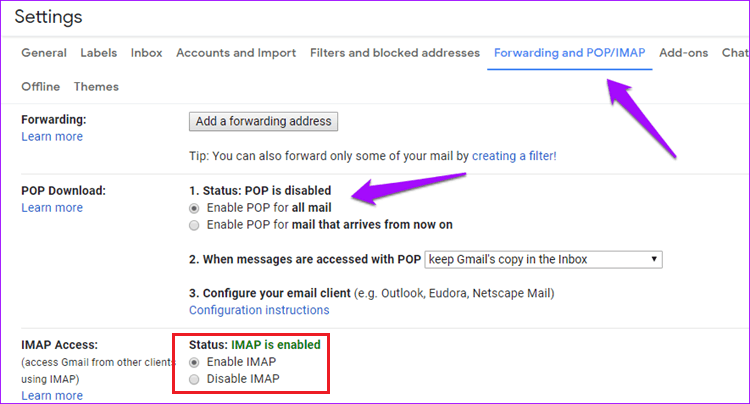 4. Click the Save Changes button at the bottom of the screen.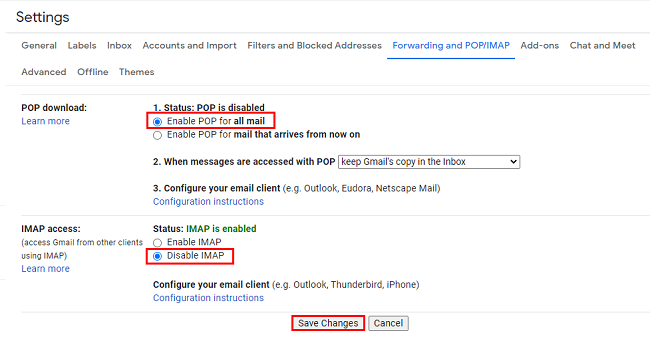 5. Now, launch the Windows live Mail on your computer. Then, to Add an Email Account dialogue box will appear automatically. If it does not appear or if a user has already created an account other than Gmail. In the Windows Live Mail Account ribbon, click the "Add account" button.
6. Enter your email id and password and proceed further. Windows Mail will remember the Google cloud password, however the user can disable the remember password button.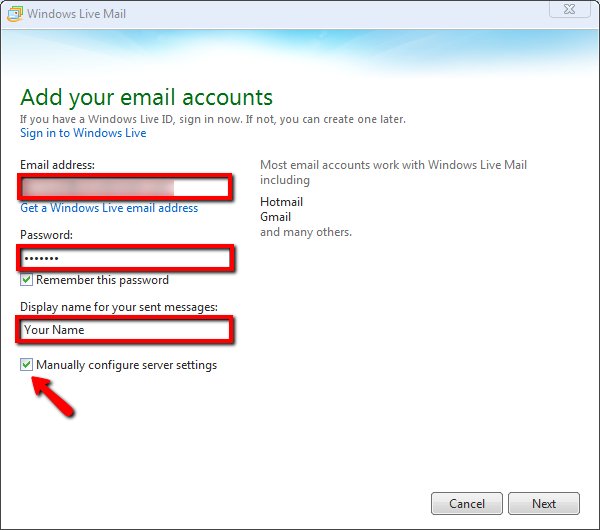 7. Now enter your display name which describes how the email will appear to the receiver after it has been sent by the user. 
8. Now check the manually configure server settings checkbox and tap "Next".
9. In new tab, enter Gmail server names and post details as shown below: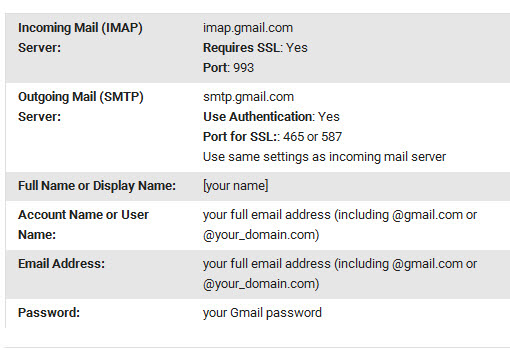 10. Finally, once the user has completed the Gmail account setup, click Next.
Now you can see your Gmail mailbox in windows live mail.
Challenges??
Yes, This manual method has several challenges which we have outlined below. Make sure that you have read it before choosing this method to migrate Gmail to windows live mail.
Traditional migration methods are extremely slow and can take months to accomplish.

Using this method, transferring files from many users is difficult and complicated.

This procedure will result in a mess in the target account because the folder hierarchy cannot be maintained.
Method 2. How to Export Gmail Emails to Windows Live Mail With Attachments?
Advik Gmail Backup Software is a wonderful application for email migration. You have to export Gmail emails to EML Files to transfer mails. Why? Because Windows Live Mail import messages in .eml files.
This software provides simple to use interface to migrate Gmail to the Windows Live Mail mailbox. It does not require any external sources to transfer Gmail to a Windows Live Mail account. The programme is designed to work with all versions of Microsoft Windows. The utility does not impose any file size restrictions on the data migration procedure.
With this software you can export or convert entire emails from Gmail to .eml file in one click. Later you can import the folder having EML files in Windows Live Mail.
For a complete guide, follow the below step by step instructions.
Steps to Export Emails from Gmail to Windows Live Mail;
1. Run Advik Gmail Backup Software in your system.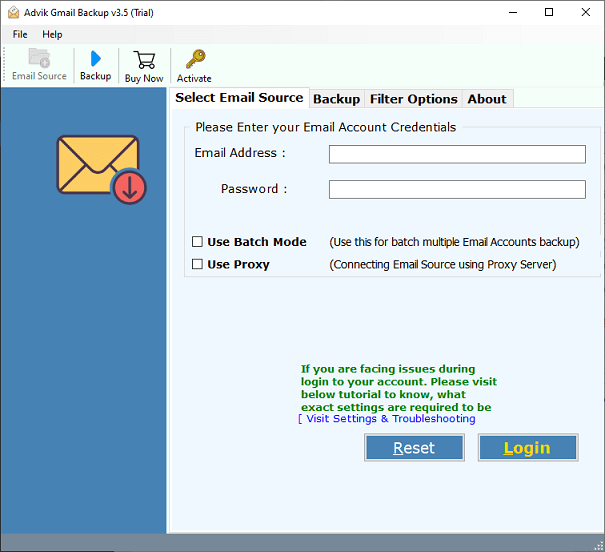 2. Enter your Gmail login credentials to login.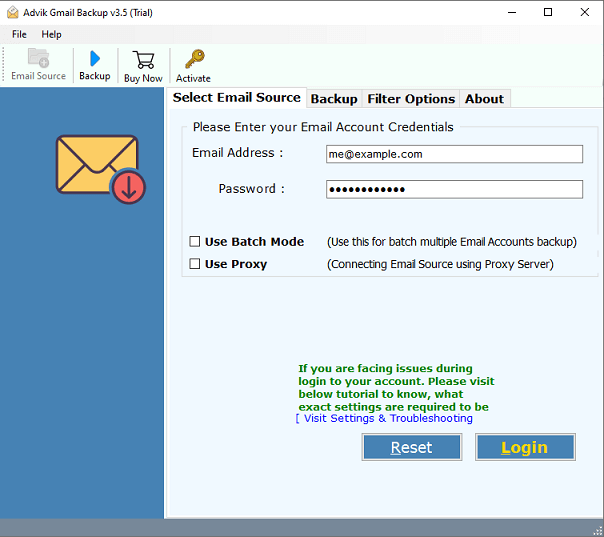 3. Select mailbox folders for migration.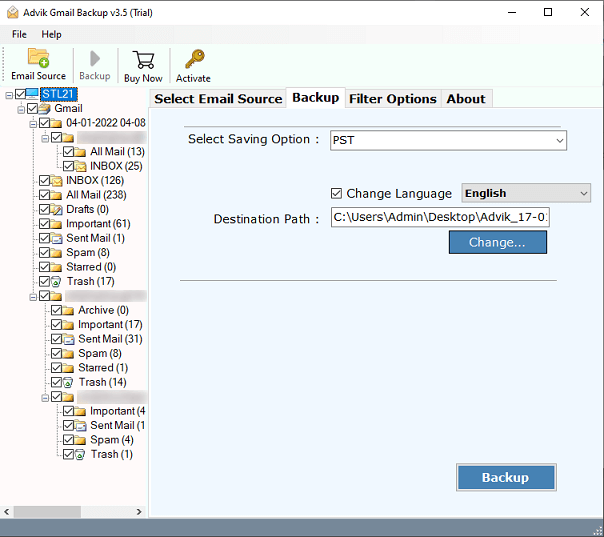 4. Select "Windows Live Mail" from the saving option.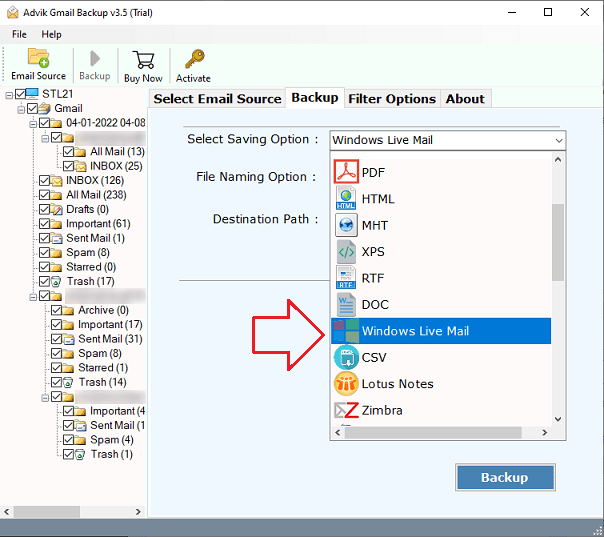 5. Click "Backup" button and analyze the process.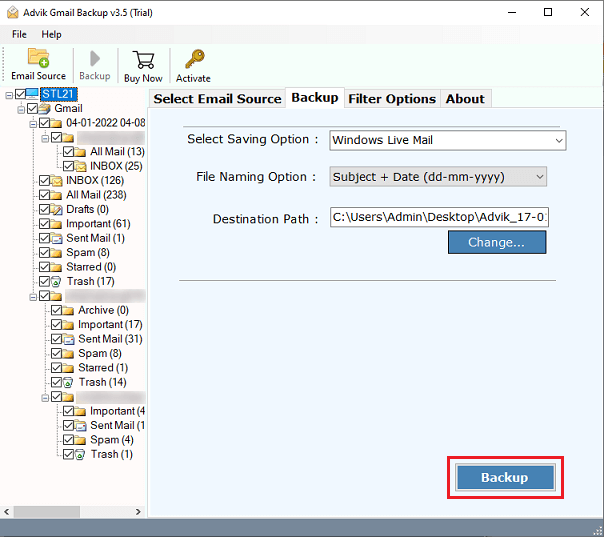 The software will soon export complete Gmail mailbox folders along with Emails with .eml file format.
Now you need to import EML files into Windows Live Mail. Follow the steps below to import emails.
1. Open the Window Live Mail client on your system.
2. Go to File >>Import Messages >>Windows Live Mail.
3. Click on the Browse button and locate the folder having EML files.
4. Click "Import" and the software will import all email files in WLM.
Finished! This is how you can import Gmail emails to Windows Live Mail with the complete mailbox. 
Remarkable features of this Automated Tool:
Trusted Choice
Gmail Backup Tool is one of the most trusted programme that allows you to download emails from Gmail to your local storage in a matter of seconds. It provides helpful functions into a single small application. Stop squandering your time and use Advik Software to build a backup of your Gmail account.
Maintain Folder Hierarchy and Email Attributes
This Gmail Backup Software uses the most up-to-date algorithms. The software holds and maintains the mailbox folder structure during the email backup or conversion procedure. This magical wizard also saves all of the elements and properties of emails, including metadata (cc, bcc, subject name, date, time, signature, attachments, hyperlinks, and so on).
30+ Email Saving Options
The software not only creates a backup, but also allows you to select the file type that best suits your needs. Now you may download Gmail in a variety of popular file formats such as PST, MSG, EMLX, MBOX, PDF, HTML, MHT, XPS, RTF, DOC, TGZ, and NSF,  and other formats. So that you may access your Gmail emails in a variety of ways while you're not connected to the internet.
Advanced Email Filter Option
This function allows you to backup Gmail emails selectively. Several people would like to download only certain emails or folders. Advance Email Filter Option is created specifically for these types of users. For desired email backup, you can apply email filters based on Subject Name, Email Address, Date From, and Date To. This function not only saves time and effort, but it also eliminates the need for complete backup.
Backup Gmail Folders to Another Cloud Server
Email Migration is one of the many powerful features offered by Gmail Backup Tool. Yes, you may use this one single toolkit to transfer emails from Gmail to a variety of other email services. You can migrate from Gmail to Office 365, Yahoo Mail, Yandex.Mail, Outlook.com, G Suite, Rediffmail, and many other services. The nicest feature about this method is that it doesn't require any manual setting or a separate plugin. This tool takes care of the entire Gmail migrating process.
Select Folder(s) to Download
You can choose the folder you wish to export with Gmail Backup Software. In Gmail, you'll typically find Inbox, Sent Items, Drafts, Important, and Custom folders. With this email backup wizard, you can now select the email folder you want to download and ignore the others. This is the option for individuals who choose to delete the full backup.
Despite several useful features, Gmail emails to Windows Live Mail Converter comes with the self-explanatory interface. So a non-technical user can operate it without any assistance.
Final Words
This is the best proficient technique to export Gmail emails to Windows Live Mail. As we all know the manual solution is quite confusing and lengthy. So it's better to use the above method in order to save time and manual effort.